If you're a website owner or content creator, you've likely heard of SEO (search engine optimization) and its importance in driving traffic to your site. But, do you know all of the components that make up successful SEO?
In this blog post, we will unlock the secrets of SEO by exploring the key components that will boost your website's performance. From keywords to backlinks, we'll delve into the nitty-gritty of what makes for effective SEO and provide you with tips and tricks to improve your website's ranking on search engines. So grab a cup of coffee and get ready to become an SEO pro!
Looking to increase the visibility of your website on search engines like Google and Bing? Look no further than SEO, or Search Engine Optimization! Not sure what that is? Basically, SEO is a method of optimizing your website through various tactics to help it rank higher in search engine results.
Search Engine Optimization (SEO) is the art and science of optimizing your website for search engines. It is a critical part of increasing your search engine visibility and driving more organic traffic to your site. Proper SEO requires a range of components, including keyword research, content development, link building and technical optimizations.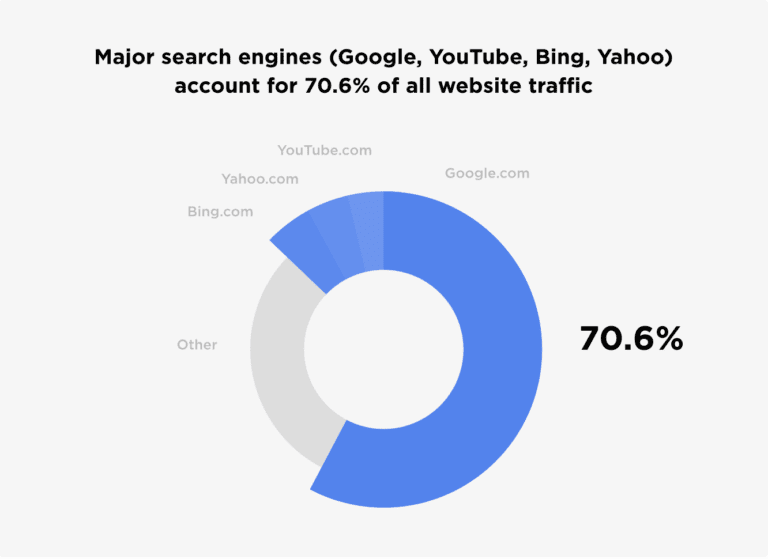 Keyword research is an integral part of a well-planned SEO strategy that can help your website soar up the search engine rankings. A keyword strategy can help increase organic visibility for your website and drive more traffic to your pages. By targeting specific keywords that are relevant to your business, you can make your website more accessible to your target audience. 
It's important to do thorough keyword research to identify high-volume, low-competition keywords that are worth targeting. Once you've identified these keywords, you can strategically place them throughout your website to boost your rankings on search engine results pages. A well-planned keyword strategy can be the missing piece of your SEO strategy that takes your website to the next level. 
You may have heard the phrase content is king when it comes to SEO, and it's true. High-quality, relevant content not only attracts and engages readers but also helps search engines determine the relevance of your website's content. A well-written blog post or landing page could be the key to ranking higher on search engine results pages (SERPs).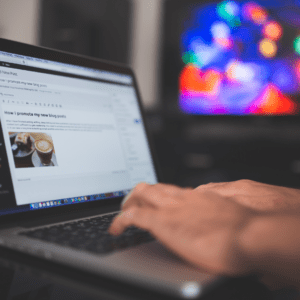 Creating high-quality content may seem daunting, but there are several tips you can follow:
Write for your audience: Understand who your audience is and create content that speaks directly to them.
Use headings and subheadings: Break up your content into easy-to-read sections using headings and subheadings.
Add visuals: Use images, videos, and infographics to enhance your content.

Edit and proofread: Make sure your content is free of errors and reads smoothly.
Content that is well-written, relevant, and up-to-date will signal to search engines that the website is a valuable resource for users searching for specific information. This is why it's important to create content that is optimized for both readers and search engines.
SEO is a crucial part of any website's success and building quality backlinks is a key component of this process. Backlinks are essentially links from other websites that are directed towards your own. These links act as a vote of confidence in your website's credibility and can help increase your visibility on search engine results pages or SERPs.
However, not all backlinks are created equal. It's important to focus on building high-quality backlinks from authoritative websites within your industry or niche. These types of backlinks will carry more weight in search engine algorithms and can have a bigger impact on your website's rankings.
Keep in mind that there is no one-size-fits-all solution when it comes to SEO strategies for your brand or business. Whether it's through guest blogging, social media marketing, email campaigns, influencer partnerships, collaborations, or paid advertising, it's important to experiment with different tactics and evaluate what works best for you based on your goals and resources.
What is Technical Optimization? In simple words, it's all about optimizing the technical elements of your website to make it search engine friendly. This includes optimizing page titles, meta descriptions, header tags, image alt tags, URLs, and more.
This helps search engine crawlers understand your content better and rank it higher in search results. When you optimize your website with relevant keywords related to your business, search engines know exactly what your website is all about.
Now comes the fun part – optimizing your website! Here are some basic tips that can help:
Optimize Page Titles & Meta Descriptions: Use relevant keywords in your page titles and meta descriptions. 
Use Header Tags Properly: Use header tags (H1, H2, H3) properly to organize your content and use relevant keywords in them.
Optimize URLs: Use clean and descriptive URLs that include relevant keywords. Avoid using numbers or special characters.
Optimize Images: Use alt tags to describe your images and include relevant keywords in them.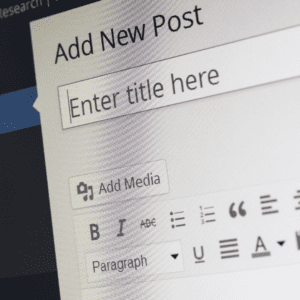 Also, let's not forget about mobile-friendliness and page load speed! By making sure a website is optimized for mobile devices and loads quickly, SEO helps to increase the amount of organic traffic to a website from search engine results pages. So, if you want your website to rank higher and attract more visitors, it's important to focus on creating quality content that is optimized for search engines.
Tracking Your SEO Progress
It's not enough to just implement SEO strategies – you also need to track your progress. This means keeping an eye on your website's ranking on search engines, analyzing your website traffic, and measuring the engagement of your content. By doing so, you can gain valuable insights into the effectiveness of your SEO techniques, and adjust your strategies accordingly. With engaging and informative content, backed by detailed analysis of your SEO progress, you'll be on your way to achieving sustainable success in the digital world!
While SEO may seem overwhelming at first, taking the time to track your progress and make data-driven decisions will ultimately lead to greater success in the long run. So keep an eye on those analytics and keep refining your strategies – your website will thank you!
Hooray! You have now mastered the art of SEO and are on the path to ruling the digital realm like a pro. Our blog post has laid out some valuable tips and strategies for you to implement, resulting in increased online exposure and more customers flocking to your business. Remember, SEO is a continuous exercise that requires consistent dedication and hard work. Stay informed about the latest trends and adhere to best practices to keep your website climbing up the search rankings. We wish you all the success in your SEO journey!