Implementing Google My Business effectively for local businesses is crucial for increasing online visibility, attracting more customers, and driving more traffic to your physical location. When implementing Google My Business appropriately, local shoppers and customers will be more apt to visit your polacea of business
Here are some key steps to follow when implementing Google My Business.
Implementing Google My Business. What is a Google Business Profile?
A Google Business Profile (formerly Google My Business) is a free Google tool that allows businesses to create custom profiles that appear in Google Search and Maps results. Google receives millions of searches a day that have local intent.
With a Google Business Profile businesses can:
Implementing Google My Business Profile
1. Claim and verify your business: Start by claiming your business on Google My Business. This involves filling out the necessary information about your business, such as address, contact details, business category, and opening hours.
Verify your business by postcard, phone, or email to gain full access to all the features.
2. Optimize your business profile: Ensure that all the information provided is accurate, complete, and up-to-date. Use relevant keywords in your business description and include high-quality images that showcase your products, services, and location.
Also, encourage customers to leave reviews that help build trust and improve your visibility.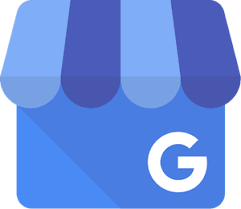 3. Choose the right categories: Select the appropriate categories that best describe your business. Implementing Google My Business allows you to choose multiple categories to ensure your business is visible for various relevant searches.
4. Monitor and respond to customer reviews: Keep an eye on your reviews and respond to them promptly. Address both positive and negative feedback in a professional and courteous manner. This shows potential customers that you value their opinions and are committed to providing excellent customer service.
5. Utilize Google Posts and updates: Google Posts allow you to share updates, offers, events, and other relevant content directly on your business profile. Keep your posts engaging, informative, and timely to attract potential customers and keep them informed about your business. This is an important part of implementing Google My Business
6. Maintain accurate business information: Regularly review and update your business information, including address, phone number, and opening hours. Inaccurate information can lead to frustrated customers and negative reviews.
7. Manage and showcase photos: Continuously upload high-quality photos of your business, products, services, and team members. This helps customers get a better understanding of what you offer and creates a positive impression.
8. Monitor insights and analytics: Utilize the insights and analytics provided by Google My Business to track the performance of your listing. This information can help you understand how customers are finding you, what actions they take, and which areas need improvement.
9. Take advantage of Google Questions & Answers: Encourage customers to ask questions about your business on your Google My Business profile. Respond to these questions promptly and accurately to provide helpful information to potential customers.
10. Use Google My Business messaging: Enable messaging on your listing to allow customers to directly contact you. Respond promptly to inquiries and provide helpful information to generate leads and conversions.
By implementing these effective strategies, you can maximize the potential of Google My Business for your local business, enhance your online presence, and attract more customers.
Would you like to learn more? Reach out to Blue Noda and let's discuss implementing Google My Business for you!