Google has a plethora of tools that can help small businesses grow and succeed. From analytics to Adwords, the possibilities are virtually endless. In this blog post, we'll look at how small businesses can leverage Google tools to achieve maximum SEO Business Results. So if you're looking for tips on how to make your small business stand out, read on!
Benefits of Having a Google Business Profile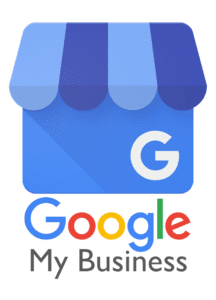 A Google Business Profile, formally referred to as "Google My Business", is a great way to get your business noticed on Google in order to achieve SEO Business Results. It creates an easy-to-use page that displays your contact information, hours, and services so potential customers can find you quickly and easily. 
Additionally, geofencing is a powerful tool with a Google Business Profile. Geofencing enables businesses to reach customers in a specific geographic area that have searched for nearby businesses on their devices. This can help you target potential customers in your area, maximizing the visibility of your business with SEO Business Results.
Not only does it make it easier for people to find you online, but it also gives you the opportunity to provide reviews and other information that helps establish trust with customers. With more visibility and trust, your business is more likely to get noticed by potential customers looking for the products or services you provide
Furthermore, a Google Business Profile is an invaluable tool for businesses, as it not only facilitates the discovery of your business online but also allows the chance to garner reviews and provide other useful information. This helps to build trust with customers, allowing your business to gain more visibility in a crowded marketplace, achieve SEO Business Results and encourage potential customers to look into what you have to offer.
Setting Up Your a Google Business Profile Account for SEO Business Results
Setting up a Google Business Profile is an important step in making sure your business is visible to potential customers to achieve SEO Business Results. It provides customers with vital information such as your business's address, hours of operation, contact details, and more. With geofencing, you can even target customers in a certain area with ads and promotions. This helps to ensure that potential customers in your vicinity are aware of your business, driving more foot traffic and increasing sales. Creating and optimizing your Google Business Profile account is an essential part of any successful marketing strategy.
To get started creating your GMB account for SEO Business Results, you'll need to sign up with a Google account and then fill out the necessary details about your business. After that, you'll be able to customize and add additional content such as photos, descriptions of services offered, and posts about upcoming events or promotions. By taking advantage of these features, you can ensure that customers have accurate and up-to-date information about your company so they can easily find you online
Moreover, a Google Business Profile is a great tool for hyper-local marketing, helping businesses to connect with their local customers and promote their products and services. By creating a GMB account, you can easily share essential business information with your customers that can help them find you online and make informed purchase decisions. Setting up your GMB page takes little time and effort, so there's no excuse not to take advantage of this powerful hyper-local marketing tool.
Optimizing Your Business Profile on a Google Business Profile
An optimized a Google Business Profile profile is essential for any business looking to stand out in local search results in order to get SEO Business Results. It's the key to getting noticed by potential customers and can help you be found more easily online. a Google Business Profile allows you to create a profile with your business details, contact information, and hours of operation.
Additionally, it allows you to add images, respond to customers' reviews and post updates about your products or services. Having a Google business profile with accurate information is an important part of any local SEO strategy. By spending time creating an engaging Google business profile, businesses can increase their visibility on Google and grow their customer base. Once set up start engaging with your customers.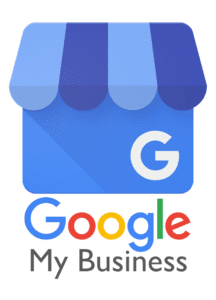 Optimizing your profile includes filling out all of the information about your business, such as address, phone number, hours of operation, website address and social media links. Additionally, keep your profile up-to-date by adding new photos and posts about special events or promotions. This hyper-local approach will help ensure that customers can find exactly what they are looking for when searching for your business on a Google Business Profile. Add posts that you think will be relevant to your customers such as discounts, special offers, and upcoming events. You can also use Google's Insights feature to help measure how successful your profile is by tracking impressions, engagement and more.
The last step to optimizing your a Google Business Profile profile is to respond to customer reviews as quickly as possible. Doing so will not only help build customer trust but also show potential customers that they are valued and appreciated by your business – all while increasing visibility in local search results! Again, optimizing your a Google Business Profile profile is an important process for any business, especially when it comes to responding to customer reviews. Taking the time to do this will solidify customer trust, demonstrate value and appreciation for potential customers, as well as increase visibility in the local search results via local service ads.
Utilizing Advanced Features of a Google Business Profile
One of the most important and advanced features of a Google Business Profile is being able to respond to customer reviews. This is a great way to show your customers that you are listening and actively engaging with their feedback. When businesses respond to reviews, it can lead to higher ratings and more customers finding your business. It also allows you to justify decisions or apologize for bad experiences. With a Google Business Profile, businesses can easily manage their online presence and interact with customers in meaningful ways. Responding to customer reviews is an important part of that and can make a positive difference in the way customers perceive your business.
Additionally, a Google Business Profile provides insights that can help you gain valuable information about how many people are viewing your business profile, what days they are searching, and which posts are getting the most engagement. This data can help you adjust your strategy for maximum impact and visibility Furthermore, a Google Business Profile is an invaluable resource that not only increases visibility but also gives business owners actionable insights. By accessing the analytics section of the platform, one can gain valuable information on the number of profile views, peak search days and which posts are gaining traction. All of this data can be used to adjust one's strategy for a higher level of engagement and enhanced visibility.
In conclusion, leveraging Google tools can be a great way to make your small business stand out in the competitive market with SEO Business Results. From analytics and search engine optimization to Adwords and YouTube, there are plenty of opportunities for you to take advantage of Google's tools to create effective strategies for your small business. By taking the time to research and understand each of these tools, you can create a successful strategy for your small business that will give you an edge over the competition.
For more Google Tool solutions checking out Paid Search.