In today's digital age, consumers have more choices and information at their fingertips than ever before. The buyer's journey and planning content marketing  that caters to each step of the process is crucial. This has fundamentally changed the way that people make purchases. Instead of relying solely on traditional advertising and marketing tactics, consumers now take a journey from awareness to purchase, seeking out information and conducting research along the way. 
Understanding the Buyer's Journey
The buyer's journey can be divided into three key stages: awareness, consideration, and decision. Let's delve deeper into each of these stages and explore how you can approach content marketing that engages and guides your potential customers through each step.
The awareness stage marks the beginning of the buyer's journey. At this stage, potential customers are experiencing a problem or need but may not yet be aware of the various solutions available. It is imperative for businesses to capture their attention by creating educational and informative content that highlights the pain points and offers possible solutions.
To effectively engage potential customers at this stage, consider creating blog posts, social media content, or videos that address common challenges within your industry. By providing valuable insights and practical tips, you establish yourself as an authoritative source of information and begin to build trust with your audience. These resources should aim to inform and educate rather than overtly promote your products.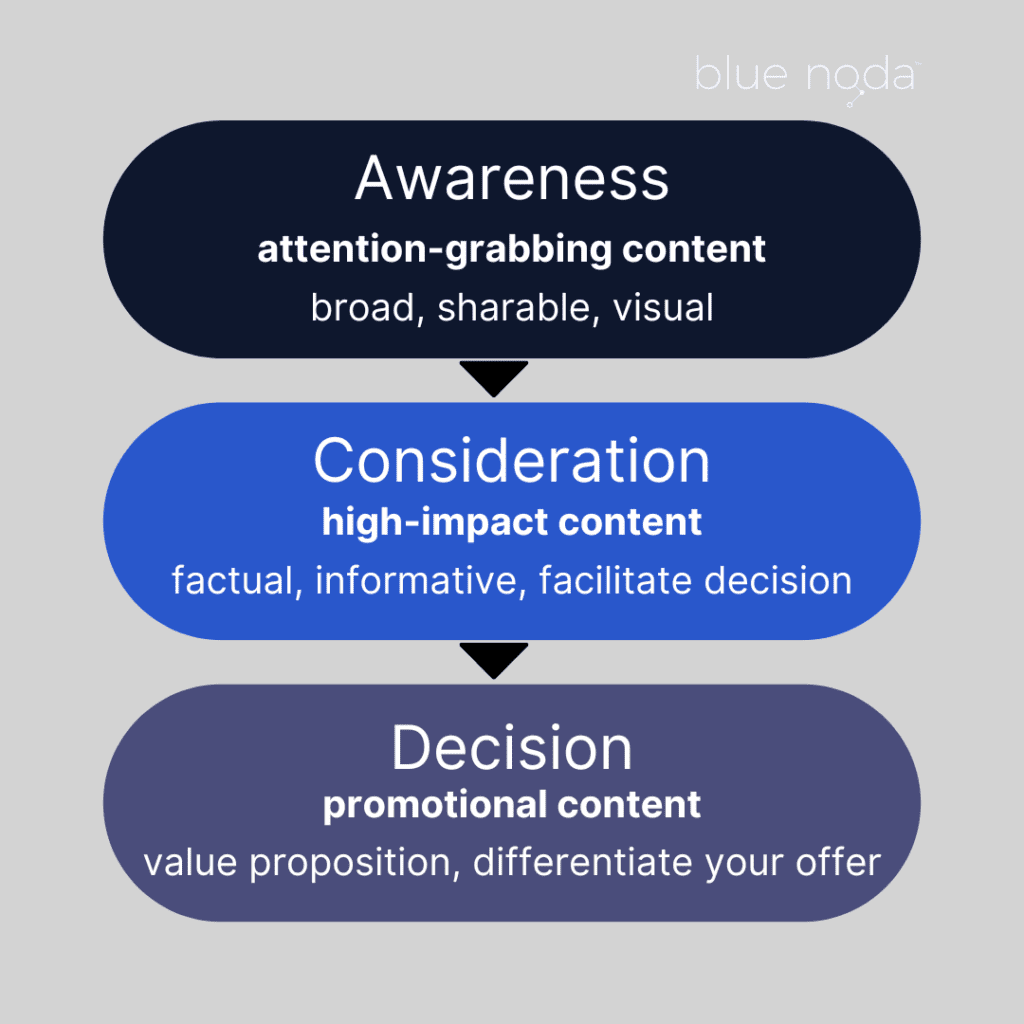 Remember utilizing search engine optimization (SEO) strategies can help ensure your content appears in relevant search results when potential customers are actively seeking solutions. To optimize your content for SEO use relevant keywords, this will increase the chances of your brand being discovered during the awareness stage
Once consumers have identified their problem, they move on to the consideration stage. Here, they are actively evaluating different solutions and providers to address their needs. Your content marketing during this stage should focus on demonstrating your expertise and highlighting why your solution is the best choice.
One effective way to engage potential customers at this stage is through in-depth blog posts or articles that explore various features or aspects of your offerings. These resources should highlight the unique value proposition of your product or service while addressing any concerns or objections individuals might have. Case studies showcasing how previous customers have successfully solved similar problems using your products or services can also be highly effective at this stage. Testimonials from satisfied customers, comparison guides and product breakdowns can help potential buyers assess different options and make informed decisions. By presenting unbiased information, you build trust with your audience and position yourself as an industry expert.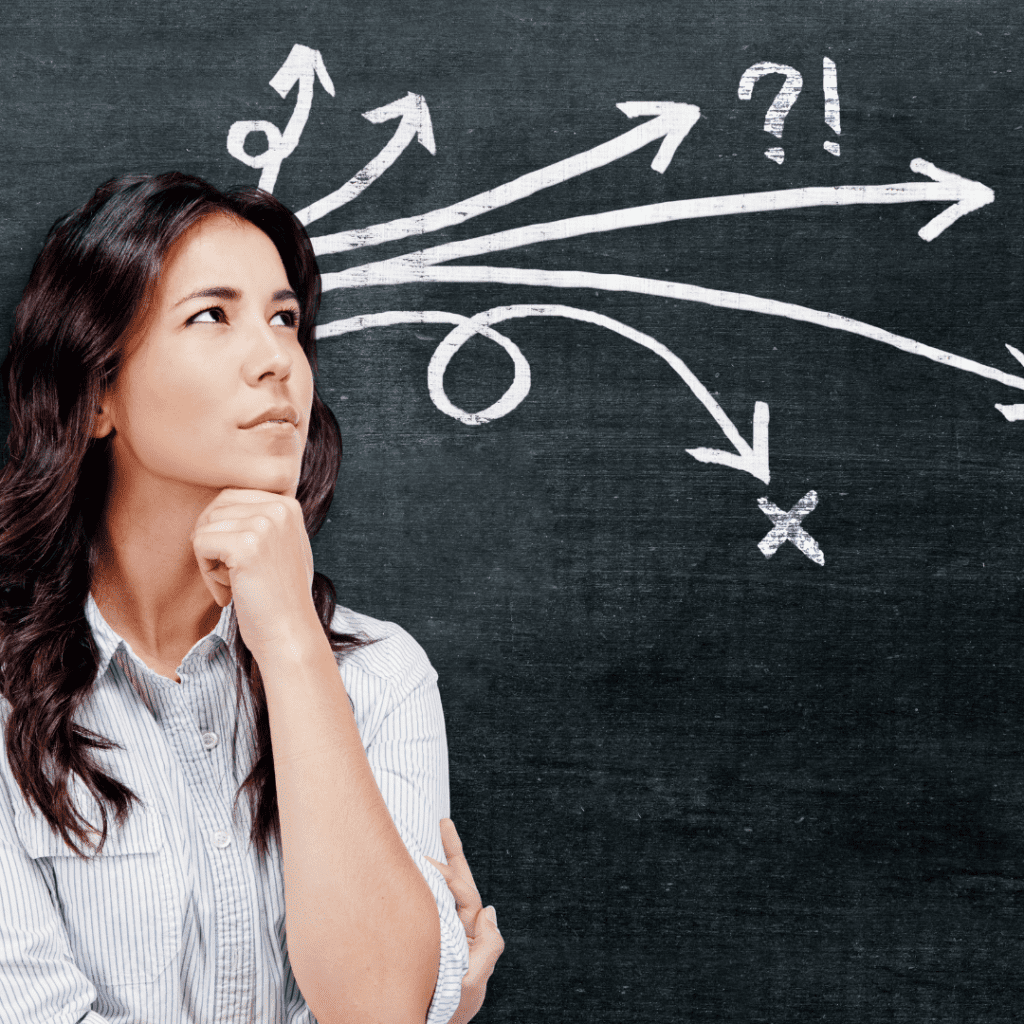 At the decision stage, consumers are ready to make a purchase. They have narrowed down their options and are looking for that final push to choose your brand over competitors. Your content during this stage should focus on showcasing the unique value proposition of your products or services.
To successfully guide potential customers towards making a decision in your favor, consider creating compelling landing pages that highlight the key benefits and unique selling points of your offering. These pages should clearly state the value proposition and include strong calls-to-action (CTAs) that encourage users to take the desired action, whether it be purchasing a product, signing up for a service, or contacting your business.
Offering special promotions, discounts, or limited-time offers can create a sense of urgency and incentivize potential customers to take the final step towards making a purchase. Feature customer success stories that highlight the positive outcomes that others have experienced with your brand. 
Be sure to include clear and concise call-to-action buttons or links throughout your content that direct users to your sales page or checkout process. Make it as simple as possible for them to complete their purchase without unnecessary obstacles.
In conclusion, crafting content that caters to the needs of potential customers at each stage of the buyer's journey is crucial for effective engagement. By understanding where they are in the process and providing relevant information, you can establish trust and credibility with your audience.
It's important to note that this journey is not always a linear path, as consumers may move back and forth between stages. However, by focusing on content marketing that aligns with each step, you significantly increase your chances of converting leads into loyal customers. So, invest time in understanding your audience, tailor your content accordingly, and enjoy the rewards of a successful buyer's journey.
If you are looking for assistance in enhancing your content marketing, Blue Noda is here to support you every step of the way. Let us be your partner in achieving your digital marketing goals and maximizing your brand's visibility and impact.